Holding print demonstration and proposing sustainable products
---
---
Mimaki collaborated with BRING to hold a print demonstration that proposes environmentally sustainable products.

Many companies participated in this exhibition to produce environmentally sustainable products through our environmentally-friendly sublimation print technology using "TS55-1800" and "BRING T-shirt" recycled from used clothing and recycled pets.

<Overview of Print Demonstration>
The dates for demonstration: Thursday, November 28, 2019, to Friday, November 29, 2019
Venue: Room 610-615 on the sixth floor of the TOC Building
Address: 7-22-17 Nishi-Gotanda, Shinagawa-ku, Tokyo

Mimaki plans to continue holding print demonstrations in collaboration with BRING.
---
What is BRING?
BRING is a project planned by JEPLAN, INC.

In order to recycle textile products into global resources, various companies cooperate and work together with customers.

➤BRING official site
---
Environmentally friendly sublimation printing
Sublimation printing is an environmentally-friendly printing system that does not use water.

It avoids wastewater and requires no dryers, and it can reduce the volume of gas and electricity consumed and CO2 emitted.

➤Mimaki sublimation inkjet printer
➤Water saving

---
Product used here is ...
Sublimation Transfer Inkjet Printer "TS55-1800"
"TS55-1800" is the evolutional sublimation transfer inkjet printer for textile/apparel use, which achieved the high production ability with the maximum printing speed 135sqm/h, the excellent functions and useful optional items ensuring the long-time continuous operation, and the reduction of running cost of manufacturing.

➤TS55-1800
---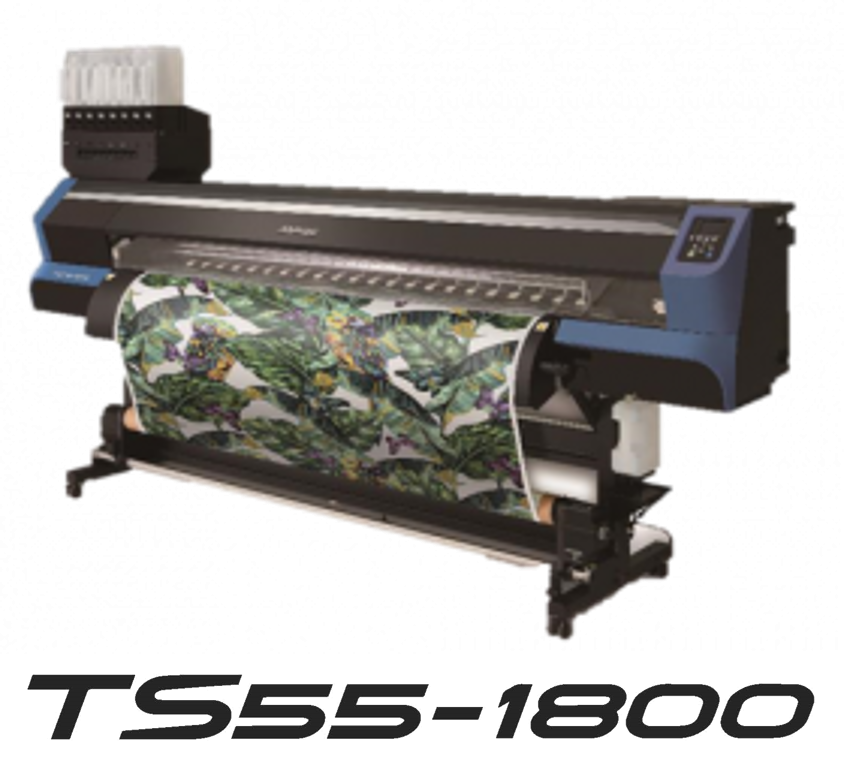 ---